Tshering Wangdu began his musical carreer as a member of the Gangjong Doeghar ensemble, which is composed of nearly twenty extremly motivated and talented male and female artists. The ensemble initially performed in India and in Nepal, and because of the high quality of its shows and the talents of the members, the Gangjong Doeghar Company was contacted by an English patron who gave them the chance to come and perform in Europe. Since then, the artists have toured Europe many times since 1995, performing in countries such as France, Great-Britain, Ireland, and the Netherlands.
Show after show, Tshering Wangdu has proved his extraordinary talents as a musician, singer, and dancer. Appreciated for his melodious voice, he is also gifted for playing various traditional Tibetan instruments such as the lute, the dulcimer, the Tibetan flute, horn, cymbals, and drum, and is also very impressive when he performs dances from his large repertoire.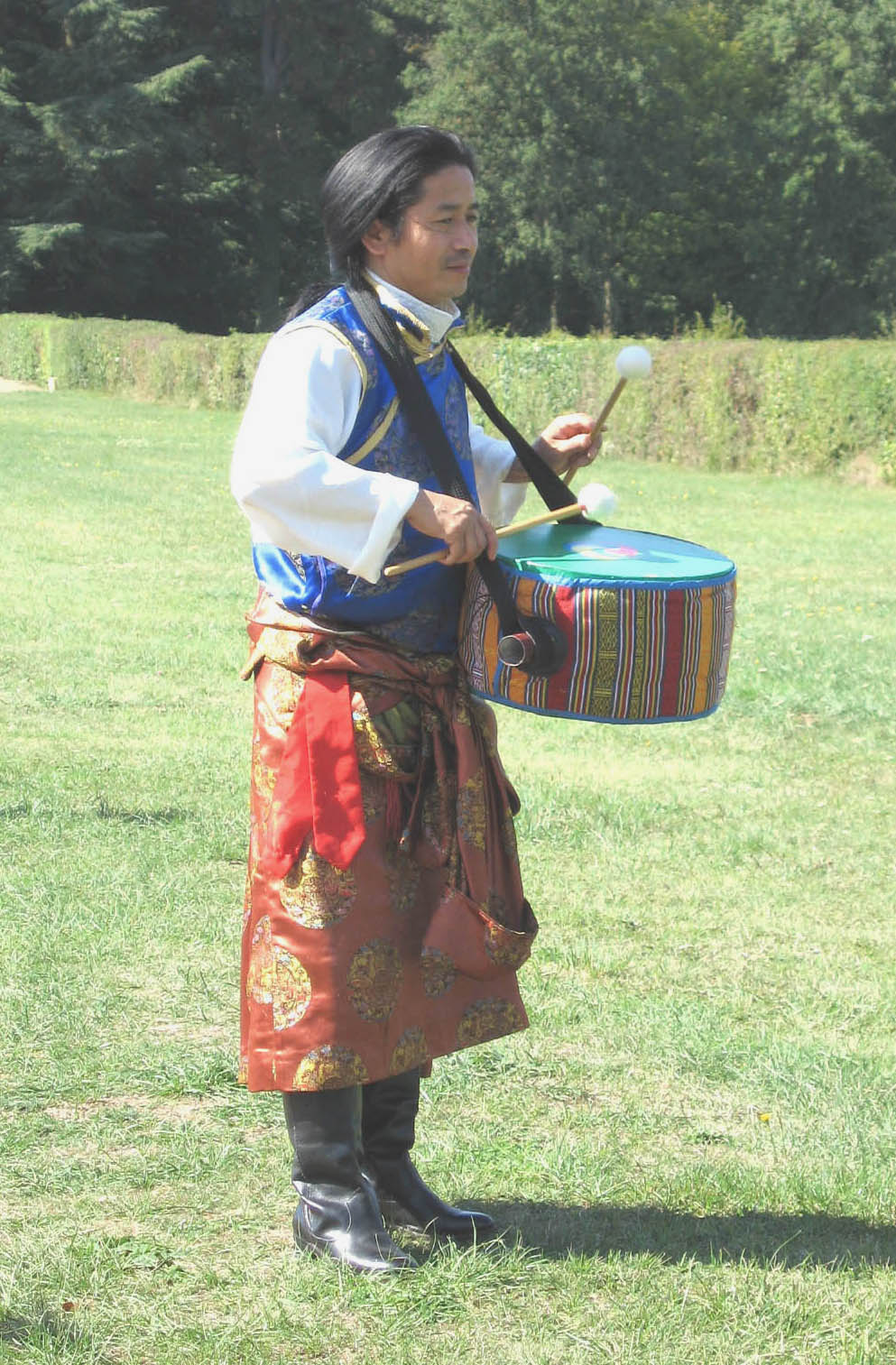 After years of performances with this company, winning over a large audience in Asia and Europe, Tshering Wangdu left India and settled in France. Henceforth a solo artist, he has far from given up his love for Tibetan music. Indeed, his musical activities are still centered around promoting traditional Tibetan song and dance, and breathing new life into Tibetan music through modern composition and collaboration with other musical styles. He is thus involved in many artistic activities:
* performing shows of song, music, and dance, solo or with the dancers he has trained. His shows are conceived as a "musical journey" to the very core of the Roof of the world.
* accompanying in music the French tale-teller Emma Bornibus. The tales, excerpted from the traditional repertoire, feature typical Tibetan characters who always show the path to virtue.
* animating workshops in schools and in cultural institutions:
- master class on Tibetan music, explaining traditional music instruments and musical styles
- workshops of Tibetan song and/or music.
* performing animations with the Snowlion and the Yak dances: street parades, festivals, and so on.